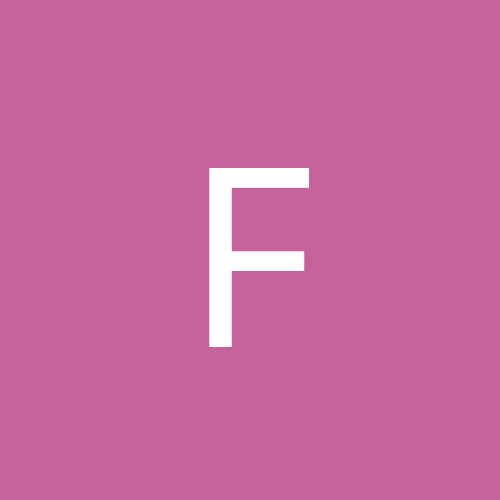 Content Count

26

Joined

Last visited
Community Reputation
16
Neutral
Recent Profile Visitors
The recent visitors block is disabled and is not being shown to other users.
Scusa ma ........... non vengono pagati per questo?

2 punti a partita in un torneo dove ben 5 squadre hanno superato questo muro non sono una roba eccezionale. Ma soprattutto servono a poco se la prima è praticamente irraggiungibile. Puntare ai play off è poca cosa, li ci vai pure arrivando decimo. Il problema dei play off semmai è vincerli. Insomma a oggi il bilancio è deludente anzi molto deludente

squadra mediocre altro che Gallo

anche senza i clamorosi regali la reggina sarebbe davanti a noi e di parecchio questa è la verità. possiamo giocarcela forse con potenza e monopoli, manco col bari (vista l'aria che tira) quindi un pensiero tra il terzo e il quinto posto a fine campionato. Possibilità di promozione praticamente vicine allo zero siamo realisti per piacere

vincere per andare avanti in Coppa d'accordo ma soprattutto per tenere alta la tensione agonistica e cercare di aumentare il passo in campionato che alla fine è quello che conta davvero

stiamo troppo focalizzando e sperando nel momento NO della reggina che certamente arriverà però forse trascuriamo che siamo inseguiti da tre squadre forse meno lacunose della nostra a strettissimo contatto che basta un passo falso nostro e ce superano in blocco che ce ritrovamo quinti e manco ce ne accorgemo. La verità è che al momento il primo posto me pare un utopia e vince i playoff una scommessa. Quindi tocca soffri' un anno intero e spera'. Il rischio è de marcire un secolo in lega pro co questi, altro che cazzi. Le squadre pe vince i campionati senza se e senza ma se fanno a agosto e se viaggia come treni dall'inizio alla fine co giocatori de categoria superiore in ogni reparto.

professore però sei pesante!

te lo ripeto non è questione di sequenza ma di contenuti. Tu hai dato del non tifoso agli altri ma gli altri non ti hanno dato del non tifoso a te. E poi lo hai anche ripetuto questo concetto affermando che tu tifi fere (come se gli altri stessero qui a tifare stò cazzo) Secondo me un un forum ci sta pure il battibecco e le provocazioni però le tue a volte mi sembrano un filino troppo sottili ecco

scusa professore non ti conosco come non conosco nessun'altro qui dentro ma siamo tutti tifosi delle Fere e in tutta imparzialità posso dire che in questo battibecco hanno ragione cacafocu e iningnuttibile, se tu infatti parti in tromba col dire che ci sarebbe qualcuno che gli rosica una media di due punti perché non vuole dare soddisfazione a chi sostiene questa società vuol dire che stai dando a queste persone una patente non da tifoso ma da infedele, perchè chi ama la ternana non può che essere felice quando le cose vanno bene anche se odia chi in quel momento la sta guidando. Insomma secondo me nel caos delle provocazioni reciproche la provocazione delle provocazioni l'hai fatte te, scusa è se sono sincero.

ti volevo scrivere altro ma meglio se mi limito a dire che sei ridicolo

Scusate mi sembra davvero ingeneroso attaccare la squadra nel corso di una partita giocata dominando l'avversario e con grandissima continuità, partita tra l'altro recuperabilissima. Personalmente resto fiducioso.