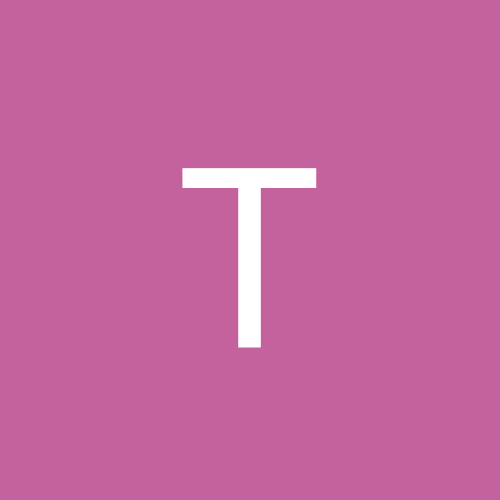 Content Count

28

Joined

Last visited
Community Reputation
0
Neutral
la partita è stata bruttissima. un gol fortunoso nostro a metà del primo tempo. poi sonnolenza completa fino alla vostra traversa e al nostro rigore. mi dispiace dirlo, ma la ternana è stata la peggior squadra vista al braglia. senza uno straccio di organizzazione di gioco, senza nessuna voglia. in bocca al lupo per il proseguio.

mai. eccetto quando non è strettamente necessario (direi un paio di volte ogni ora).

uahuahuahuhauhauhah!!!!!!! è unico. nulla da dire.

Io qualche anno fa me sò beccato 2 pappine con Miccoli in attacco, xerò ho magnato da Dio alla trattoria Piola -uscita Modena Nord- magari vengo, magno ma quelli quattro struppi in maglia rossoverde non li vojo + vedè quest'anno... 768257[/snapback] mi sa che tu porti sfiga alla ternana (nostra bestia nera assoluta). per il cibo si può trovare qualcosa di meglio e più economico. per la partita, dubito che perdiate, anche se lo spero. a sabato

pioli docet. il figlio del peggior trapattoni.

grazie. in bocca la lupo per il prosieguo.

davvero? un mio amico che era lì ha detto che gioco da noi ne se ne vede. nessun servizio alle punte. nada de nada. gol casuale...

ciao sono modenese. chi ha visto la gara, mi da un giudizio spassionato sul modena? come vi è sembrato? grazie.

tirabas replied to Morton's topic in Sport 24h

non sarebbe una novità. il mantova di "mondino" fabbri fece il filotto più di 40 anni fa, dalla allora serieD alla serie A. questo mantova gioca un calcio solido e fisico. ben messa in campo. è presto, ma il mantova in B non ci sta per tanto tempo. o va su o va giù. e se il buongiorno si vede dal mattino....

tirabas replied to tommyyes's topic in Sport 24h

prima del Como aveva fatto fallire e sparire anche il Saronno! E' peggio de Attila: dove passa lui non cresce più un filo d'erba.... 598265[/snapback] e quasi quasi ci ha fatto saltare per aria pure noi canarini, il fetente. gioia come per una promozione in serieA. VIA I GRIFONI DAL CALCIO!!!!!

tirabas replied to Milhouse Van Houten's topic in Sport 24h

no, dai... loro sono GIGANTOSI...

tirabas replied to Fera7 s.p.a.'s topic in Sport 24h

Sarebbe stato opportuno non giocare questa gara vista la quasi concomitanza con il verdetto della CAF . 597786[/snapback] e perchè mai? hanno trovato dei bigliettini anche negli sposgliatoi? hanno trovato delle scritte sulla camorra sulla carta igienica? c'era scritto "prezioso fesso" fuori dallo stadio? mancava una valigetta da 250000?