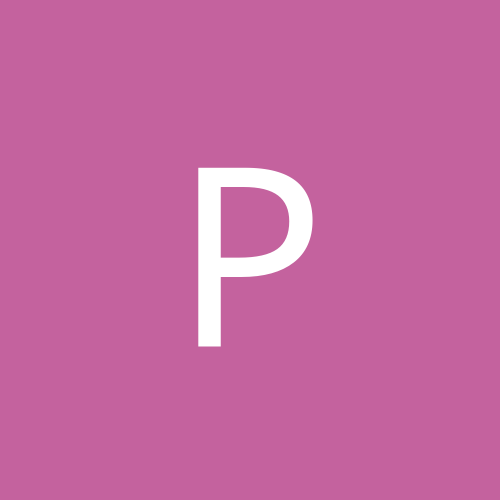 Content Count

38

Joined

Last visited
Community Reputation
5
Neutral
Recent Profile Visitors
The recent visitors block is disabled and is not being shown to other users.
Quando insieme ai risultati nefasti sul campo cominciano a sommarsi queste cazzate la stagione mi pare abbastanza compromessa...

Comunque fino a ora degli ultimi 2 anni: Partipilo 2 goal Pettinari 2 goal Koutsupias 2 gal Donnarumna 2 goal Mazzocchi 2 goal

Due considerazioni: 1- abbiamo preso 4 rigori contro in 7 partite cioe' se continua questo trend arriveremo a 21 a fine campionato, record mondiale di tutti i tempi. 2- se e' vero come dice Dionisi che Falletti gli ha chiesto se voleva tirarlo lui, la cosa mi preoccupa soprattutto per lo stato psico- fisico di Falletti che mi sembra francamente al livello dell'anno scorso, cioè lontano parente di qualche anno fa.

A sto punto mi affido a Capozzuca. Premetto che non mi sta simpatico, ma credo sia la persona piu'competente nella Ternana: semmai dovesse andare avanti con Lucarelli, avra' le sue ragioni ( spero non siano solo il portafoglio di Guida)....

Appunto...pero' a sto' punto me viene il dubbio che semo scarsi

Comunque una cosa mi consola: abbiamo Casasola e Luperini, non credo che due giocatori insieme possano retrocede 2 volte di seguito.....m'attacco a tutto.

Se Capozzucca fosse venuto prima, non credo avrebbe richiamato Lucarelli. A questo punto credo che interverrà

11 partite ufficiali perse nelle ultime 13.......bastaaaaa

Troppi episodi sfavorevoli.....non c'è salva manco la Madonna.

https://www.repubblica.it/sport/calcio/serie-a/2023/09/23/news/var_open_dazn_audio_esclusivi_arbitri_rocchi-415517069/ Da ride......

Comunque, avrà preso pure la palla ma ste entrate dentro l'area solo noi le famo col cazzo che le fanno gli avversari.....

Ogni volta stiamo a disquisire sulle virgole, sul detto e non detto, nemmeno in serie A fanno sta sega......cominciamo a pensare al campo e a fare punti che e' ora.

Comunque Luperini la palla dentro l'aveva messa e se contiamo le precedenti partite e' stato piu' pericoloso di Falletti e Favilli messi insieme

Nel senso che ho capito che non sapesse nemmeno chi fosse.....

Anche le frasi di Lucarelli su De Boer suonano un po' stonate: "per quel poco che ho capito mi ha detto che non si allena dal 3 Giugno". Mi sembra che tutto sto feeling con Capozzucca proprio non ci sia.....