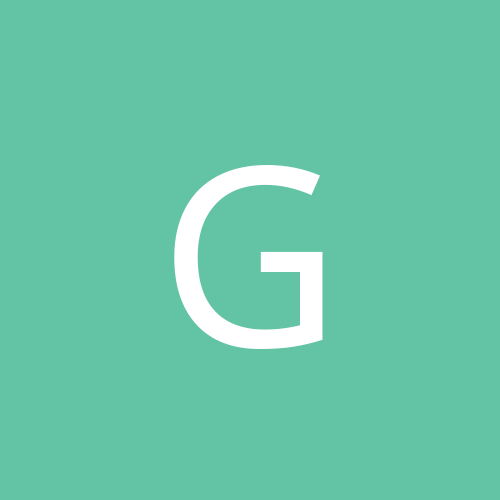 Content Count

63

Joined

Last visited
Community Reputation
38
Good
Recent Profile Visitors
The recent visitors block is disabled and is not being shown to other users.
Iannarilli 6 un paio di interventi di normale amministrazione, sulle uscite non lo vedo mai sicuro Diakite' /Capuano /Celli 7 perfetti, non hanno concesso nulla ai loro attaccanti, oltre al fatto che 2 gol sono arrivati da loro Corrado/Casasola 6.5 primo tempo hanno spinto di più, soprattutto Corrado, nel secondo hanno badato più alla copertura Labojko 6 qualche buona giocata, ma diverse disattenzioni oltre al fatto che è ancora troppo lento Luperini 8 un gigante a centrocampo e 2 assist, una perla quello per Di Stefano Falletti 7 qualche palla persa, ma migliora partita dopo partita, gli manca solo il gol Favilli 6.5 fino a che è stato in campo ha contribuito alla pressione che ci ha portato in vantaggio di 2 gol Raimondo 7 corre, pressa, si fa trovare sempre pronto e vede la porta come pochi Dionisi 6 si vede che ha testa e piedi buoni, ma ancora non è al meglio Favasuli/Pyythia7 quando sono entrati abbiamo ripreso possesso del centrocampo, dove stavamo soffrendo la superiorità numerica degli avversari Di Stefano 7 bravo a sfruttare, per la seconda volta, l'unica occasione capitata Mantovani sv Allenatore Lucarelli 9 al di la dell'aspetto tecnico sta tenendo compatto tutto l'ambiente

Che la maggior parte dei tifosi fosse con Lucarelli lo sapevamo. Oggi, al gol di Celli, abbiamo visto che anche la squadra è con lui. Rispetto per quei (pochi) tifosi che la pensano diversamente, ma per me cambiarlo significherebbe farsi del male. Piuttosto quei soldi che dovrebbero servire per un altro allenatore li spendessero a gennaio per un mediano integro che ti possa garantire qualità e quantità.

l'ultima squadra che era venuta a san gemini è stata il Pisa ad aprile scorso

Brescia Ascoli 1 Feralpi Spezia 2 Modena Venezia X Pisa Cosenza X Bari Como 1 Cittadella Lecco 1 Palermo Sud Tirol x Sampdoria Catanzaro 1 Cremonese Parma 1

Ferrante è andato a Benevento in prestito, giusto?

e perchè quello col modena in casa? l'attaccante loro è andato addosso al nostro difensore quando la palla stava verso la san martino, anche quello passato in sordina perchè poi abbiamo comunque vinto

se fossero solo scarsi, ogni tanto si dovrebbero sbagliare anche a favore nostro

Cosenza - Cremonese 2 Lecco - FeralpiSalò 1 Reggiana - Pisa X Spezia - Brescia 1 Sudtirol - Modena 2 Venezia - Palermo 1 Catanzaro - Cittadella X Como - Sampdoria 2 Parma - Bari 1

Non è che è uno contro diversi, è che in questo momento tu rappresenti la categoria, l'apertura del topic da parte di chetestraceki evidenziava che nessuno dei voi aveva avuto il coraggio (?) di scrivere in maniera netta che il rigore non c'era, anche quando le immagini avevano chiarito in maniera inequivocabile la dinamica dell'azione. Oggi anche Pedullà si è preso la briga di dire chiaramente che l'intervento non era da rigore, ecco da parte di giornalisti di Terni, che scrivono della Ternana, mi aspetterei almeno questo.

la palla sta a 2 metri e ancora non c'è stato il contatto

Riguardo a Viviani ci potrebbe stare, ma come dici tu non potrai mai avere la controprova, l'unico che può fare queste valutazioni è l'allenatore che li vede tutti i giorni, e se non l'ha mai fatto entrare fino ad oggi, un motivo ci sarà. E' vero, abbiamo preso gol negli ultimi minuti, ma erano 2 partite che stavi vincendo e gli avversari si sono giocati il tutto per tutto, ma ieri senza il rigore il gol non lo avresti subito, e poi fino a poco tempo fa il problema è che i gol li prendevi spesso i primi dieci minuti, quindi escluderei errori di gestione. Comunque per me anche basta parlare di ieri, l'inc*****a ormai l'abbiamo presa. Testa ad Ascoli che fra 48 ore dovremo affrontare un'altre battaglia, ..............come le successive 32

Non mi trovi d'accordo, perchè se fosse come dici tu in area non ci dovrebbe essere più un contrasto/contatto. Celli contro la samp si è appoggiato ed ha spinto l'avversario, lui se la è rischiata ed ha preso il rigore contro, che in questi casi spesso danno. Ieri Pyyhtia non ha rischiato nulla, pensava di anticipare ed è intervenuto, il fatto che ci sia il var è un'aggravante in quanto questo dovrebbe correggere eventuali errori dell'arbitro, come in questo caso.