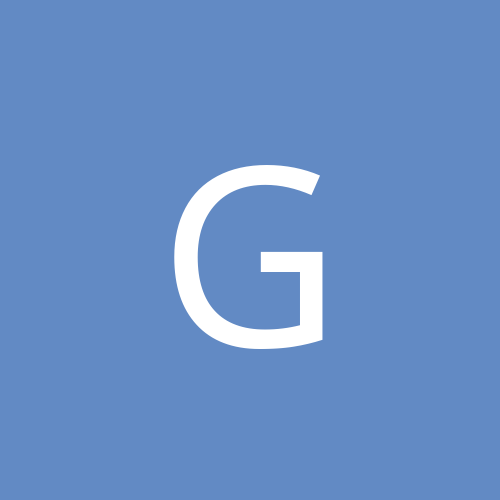 Content Count

6,551

Joined

Last visited
GIOVANNI PELOSI replied to ZITTIMBò's topic in Sport 24h

ah sto pezzo me mancava!! allora troppo poco!! 2308578[/snapback] 2308586[/snapback] GIBBS... uno di noi!!!!!

posso essere anche daccordo con te ma se nella vita si decide e ha il bucio di culo de fa il calciatore professionista.. bisognerebbe evitare le pagliacciate che ha fatto lui... ciao massimè salutace la merda!

stamattina mentre facevo colazione e leggevo il corriere dell'umbria a momenti mi si rimpone il cappuccino non ci posso credere ancora a tozzi borsoi lo abbiamo massacrato.. ma lui è molto peggio.. tozzone non si era mai esposto in certe cose a differenza di questo qua.. non possiamo dire che tozzi e miccoli so infami e lui no.. LUI è ANCORA MOLTO PEGGIO!!

ma non aveva detto che non rientrava nei piani tecnici della ternana!? ciao eh!

dopo le dichiarazione su Zeman io spero che Quagliarella venga sfanculato prima possibile!! ah bello ste cose se le pensi tienitele per te! visto il fango che sto fallito ha sempre buttato su chi ti paga un sontuoso stipendio!

Io ho visto solo diretta gol... Che ha sbagliato Tagliavento? Il fallo sul rigore era sopra la linea (quindi in area) e anzi, ad essere fiscali avrebbe dovuto cacciare Obiang alla fine del primo tempo. 2161784[/snapback] difficile da giudicare il fatto che se succedeva alla juve.. sai che findimondo che veniva fuori,,

SU rojadirecta dovrebbe vedersi in streaming

Andrea in via del pozzo è il migliore.. ha me ha tatuato il drago, però lo fa solo su appuntamento e ci vuole la caparra.. io presi l'appuntamento a dicembre e mi fece il tatuaggio i primi di marzo,, però è davvero in gamba.. perfetto e neanche tanto costoso..

QUOTO buona parte di quanto dici il 4-3--3 suo è diverso dagli altri ma non porta a niente perchè non cura assolutamente la fase difensiva e questo è un dato di fatto,in quanto i campionati si vincono soprattutto con la fase difensiva.. io non lo prenderei assolutamente.. perchè ho la convizione che qualsiasi squadra normale di A retrocederebbe.. vedi il napoli anni fa dove stava quando venne esonerato...

e chissà xchè spara addosso alla giuve, mah diciamo che quando sparò contro moggi, fu costretto ad allenare in turchia; fu una sorta di embrago 2153657[/snapback] infatti venne esonerato pure in turchia.. pure lì per colpa di moggi e del sistma.. e suuu non sono io ma il curruculum che dice che è scarso(per non dire di peggio)

Perdoname, però quell oche dici è fuori dal Mondo. Prima fate tutti i puritani i duri e puri anche e soprattutto nel'ambito Ternana e cmq in generale su certe questioni calcistiche....poi appena c'è un signore che denunciale porcate della juve e del calcio moderno je date addosso xche dice quell oche combina la Juve???? Ma come funziona un po' de coerenza????? Zeman ce sta intecettazion idove tra avellino Lecce e Foggia si sente dire che doveva essere fatto fuori e relegat oalal serie C e poi anche li doveva essere distrutto.....intercettazioni da aprte di Moggi, e di altri pulitissimi esponenti del calcio Nazionale..... QUESTE SONO COSE CHE DOVREBEBRO SCHIFARE IN PRIMIS I TIFOSI JUVENTINI INVECE ANCORA RECLAMATE GL ISCUDETTI RUBATI, CON TANTO DE INDAGINI E SENTENZE DEFINITIVE CHE ATTESTANO ASSOCIAZIONI E ORGANIZZAZIONI A DELINQUERE....LA MAFIA INSOMMA.... ma de che state a parla?????Ma per favore.... Poi a me se te devo di che Zeman viene continuamente intervistato me da anche fastidio almeno non stamo sotto i riflettori dei MAFIOSI DEL CALCIO.... Con rispetto ma anche con un po di franchezza.... 2153464[/snapback] a parte il fatto che non lo sento mai parlare delle porcate fatte dalle ALTRE big..una dell quali alla roma ha scippato un campionato..ah li zeman non si pronuncia.. il mio è un giudizio tecnico.. avvalorato dai libri del calcio.. che parlano di una svariata serie di esoneri.. ora se ha fallito ovunque(tranne foggia e pescara) sarà stata sempre colpa de moggi del sistema e della juve? se ha foggia 2 anni fa in 1 divisone aveva la peggior difesa del girone è colpa del muscoli di vialli? se ieri la sua squadra in 2 minuti ha preso 2 gol e poi perso la partita è colpa di Conte? pensi che tutti i tifosi della roma siano contenti di zeman? beh io credo di no...

GIOVANNI PELOSI replied to LU_BASSO's topic in Sport 24h

SPERO CHE IL PROSSIMO SIA IL BOEMO!