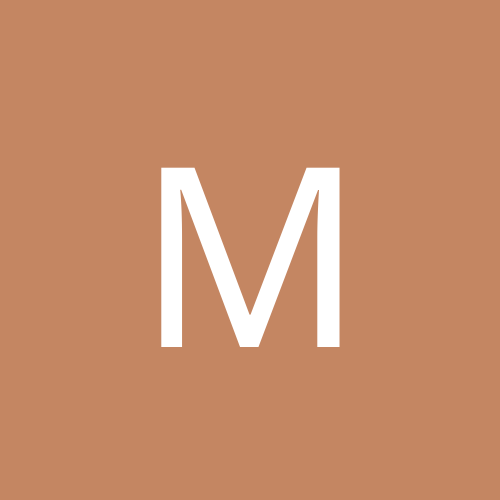 Content Count

488

Joined

Last visited
Everything posted by Mazzuca
A sorpresa.. senza che nessuno se l'aspettava... MAZZUCA IS BACK! ad ogni modo nn distraiamoci dal vero scopo di tutto cio.. GRIFO MERDA!

Solo per l'onore del mio nome senno altrimenti..

e che cacchio! x un volta che mi sveglio tardi.. COMUNISTI!!

oggi il minimo indispensabile. mi sono rotto pure io de sta caxxo di squadra

eh ho sbagliato volevo dire paganese... che voglaimo fa, lo vogliamo cambia o lo lasciamo accus?

Mazzuca is back. And the win of Ternana?

stavo in pensiero 1498693[/snapback] eh ho fatto un po tardi l'altra sera!

ho datto una sletta su qualche sito e pare che stiano aggiornando li server, x cui quelli che come me nn hanno il contatto hotmail se la prendono beatamente in quel posto

secondo me non è MSN: è lu computer che se sta a ribella' al solo pensiero che tu possa aprire il topic sul derby... 1498040[/snapback] però nn mi dovrebbe far aprire questo sito non msn!

ho provato con un altro account e funziona... insomma solo con il mio ufficiale nn riesco ad accedere!! qualcosa sa spiegarmi??

a me stamattina è morto.. a vobis?

Cioè solo fra 4 ore 1492886[/snapback] Non valeeeeeeeeeeeeeeeeeeeeeeeeeeeeeeeeeeeeeeeeeee Io gia avevo preparato l'incipit.. e quando ho visto ternana-taranto live ho detto voglio vede chi è che ha osato... scoppè da te proprio nn me l'aspettavo! e cmq nn è vero che ho portato sfiga, visto che le abbiamo vinto 3 partite!

Intermezzo culturale (culturale, mi dispiace ma nn c'entra niente il culo di qualche bella showgirl), lo sapevate che Benevento prima si chiamava Maleventum e fu poi battezzata col suo nome che conosciamo in seguito ad una vittoria dei romani? Spero che oggi potremo cambiare il nome in Cittadoveabbiamopresotrepuntivincendoseiazeroento. Non male no? FORZA FERE! Newzzzzzzzzzzz sulla formazione?

Semo gente de fulignu... semo fatti cuci... semo gente tanto bona... semo fatti cuci... NON CE STANNO CAXXI, OGGI CE LI DOVEMO MAGNA! FORZA FERE! INSOMMA CHI GIOCA? E CHI VA ALLO STADIO?

posso sapere su quali basi dici questo? lo hai mai visto giocare? io, in tutta onestà, non avendolo mai visto giocare una partita vera, ma avendolo visto solo in allenamento, non ritengo opportuno esprimermi in merito. 1481982[/snapback] l'ho visto giocare l'anno scorso in la spezia - avellino e mi è sembrato un buon giocatore!!! 1481990[/snapback] ok! io, invece, non avendolo mai visto giocare, sarei curioso di vederlo all'opera per poter esprimere un giudizio personale. è certo che davanti non ha fenomeni o mostri sacri che lo chiudono, quindi se dimostra di essere discreto non dovrebbe avere problemi a guadagnarsi un posto da titolare. l'unica considerazione aggiuntiva che posso fare è che, prorpio perchè non ha davanti degli inamovibili, se giorgini non o fa giocare un motivo ci deve pur essere. - che sia in ritordo di condizione? (ormai anche riganò va in panchina). - forse giorgini preferisce gli altri perchè ancora tedeschi non è entrato perfettamente nei meccanismi difensivi della squadra? (forse) - giorgini lo reputa inferiore agli altri? (forse) certo, l'ideale sarebbe che ce lo spiegasse giorgini! cmq prima o poi, se è valido, credo che lo mandi in campo, così potremmo vedere con i nostri occhi! 1482003[/snapback] frega un cazzo di tutte queste cose, l'unica cosa importante è che vincano LE FERE

sei balbuziente? x leggere il titolo ci vuole un quarto d'ora 1481880[/snapback] naaaaaaaaaaaaaa è solo x colorire un po il titolo dai!

DAJE! Dimo tutti stamo coi piedi x terra, senno famo la fine del Potenza dello scorso anno... beh ma prima cominciamo a imitallo per bene il Potenza co la 4 vittoria de fila! DAJE FEREEEEEEEEEE Formazione???????

Daje la che ho fatto pure la rima nel titolo! cmq se le fere oggi vinco propongo, oltre che la mia beatificazione all'istante, che qualcuno venga qui a roma, mi prenda e mi porta a vedere le fere a Terni! dAJe! Novita di formazione? so che gia c'e sta il 3d (bella questa eh nn ve l'aspettava, sta per thread=topic=discussione!) delle ultime novita, cmq questo è quello ufficiale!! ORSU FERE!

eeeeeeeeeeeee sapessiiiiiiiiiii

Alle 08:32 Comunque speriamo bene !!! 1468492[/snapback] eh lo so che è tardi ma fateme dormi un po domenica dai! ma gioca nuviellus?

Daje ragazzi! Dammi 3 punti... nn chiedermi niente dimmi che hai bisogno di me.. tu sei sempre mia, anche quando non giochi.. perche amo la Ternana ale! Formazione? Mazzuca is back!

100 di questi giorni Mazzù !!! 1462350[/snapback] MAZZUCA SANTO SUBITOOOOOOOOO

eeeee tutto sto interesse pe folignu taranto do è uscito fuori?